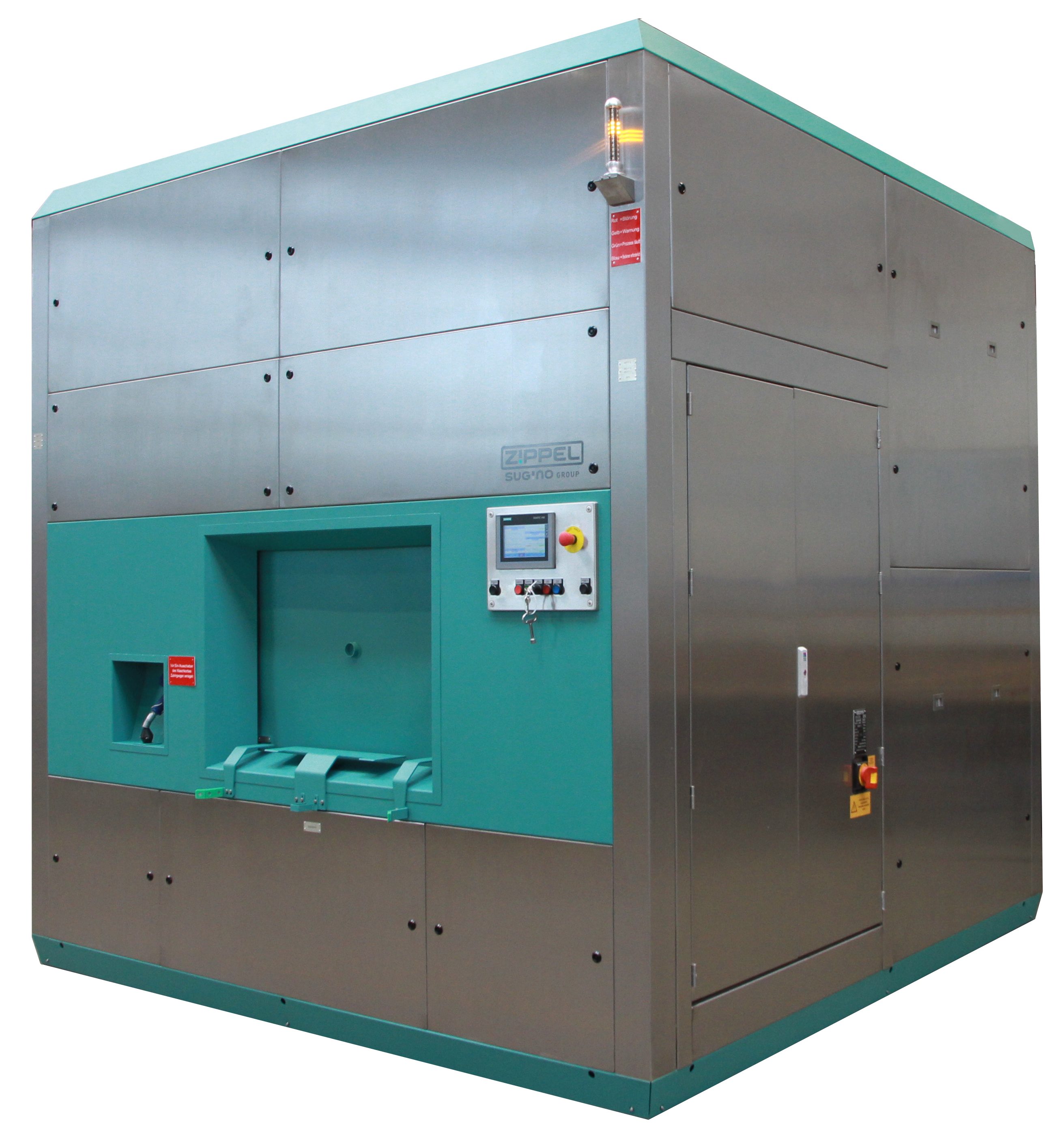 Overview
The Apollo Series is designed to clean a broad range of industrial components. The flexible system can be used for components with complex geometries, as well as components with difficult cleanliness specifications. With a combination of different cleaning methods (spraying/ flooding), it can reliably and safely clean hard-to-reach spots such as bore holes and back tapers.
Because of its versatile process options and structure, it can be used for intermediate and final cleaning in numerous industries. The freely programmable 360° batch rotation optimizes spraying and injection flooding and achieves outstanding cleaning results.
Effective and Flexible
The integrated ultrasound detaches dirt particles and films even better.
The APOLLO system allows installation of various drying modules (warm air, hot air and vacuum drying).
The APOLLO system is compact, reliable and energy-efficient and convinces with its optimum price-performance ratio.
Combination of spray and flood cleaning options
Reliably cleans even hard-to-reach spots such as bore holes and back tapers
Hermetic sealing of the washing chamber, allowing flooding and vacuum drying
---
Flexible Programming
Freely programmable 360-degree batch rotation
Compact design, ready for connections, small dimensions
Different methods in one chamber (spraying/flooding)
Energy-efficient operation
Think You've Got Specs We Can't Achieve?
We're engineering solutions that keep up with ever-changing specifications for your industry.
---