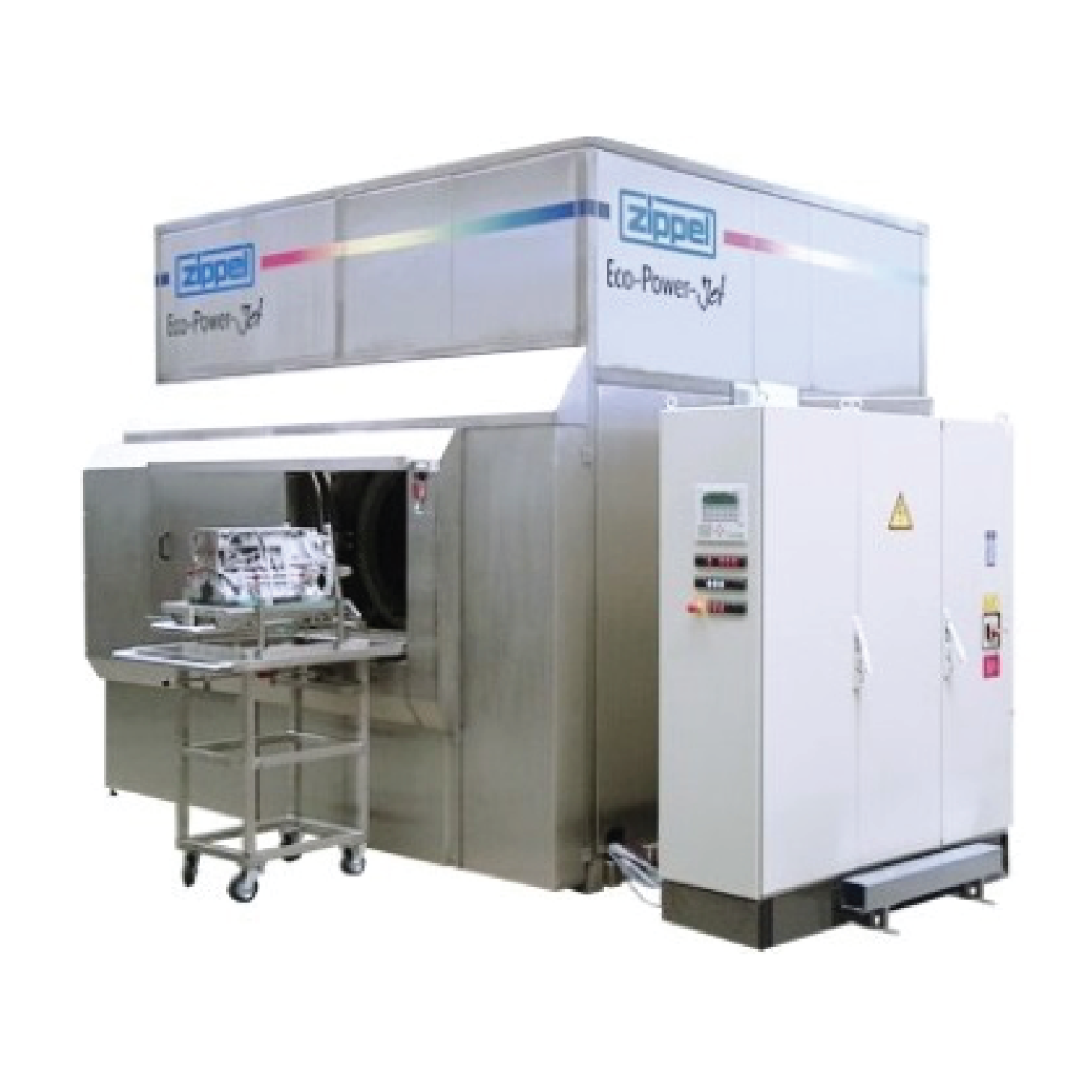 Overview
The  APOLLO  series combines  the advantages of a chamber system and an immersion system.  The cylindrical shape enables the carrier to be rotated and swiveled, thereby optimizing the spraying as well as injection flooding.  The cleaning process can be further enhanced by integrating ultrasonics into the wash process.  APOLLO's design also enables different drying modules to be installed, thus allowing it to be adapted to different  part requirements.
 Combined spray and immersion cleaning
Various cleaning and rinsing processes in a single chamber
Multiple cleaning agent containers for different mediums
Automatic loading
Can be rotated and swiveled in all directions
Programmable cycle timing
Apollo comprises one or several cleaning chambers and the related media tanks situated underneath.  The parts are placed in a basket, box, or carrier designed for the goods to be cleaned.  For easier handling, the containers are loaded into the chamber by means of a feeding unit (e.g. loading table).  Loading is available as a manual or automated process.  After completed loading, the chamber is closed for the cleaning and drying process.
Available treatment steps
Cleaning
Rinsing
Flooding
Vacuum drying
Cleaning and rinsing is possible either by spraying the goods or by flooding the chamber.  The plant is also capable of rotating or swiveling the goods past the spray headers for cleaning.
That way, even hard-to-reach areas of the parts to be cleaned will be thoroughly coated by the cleaning medium.  The cleaning medium is heated to the required heating temperature either by electrical heat (immersion heater) or by technical heat, using heat exchangers (hot water, thermal oil, gas heater, etc.).  The heating temperature is maintained at a constant level for the entire duration of the process.  To reduce any carry-over of media to a minimum, the lines are air-blasted after every process.
The main advantage of this cleaning system is its hermetic sealing – that way, the entire cleaning chamber can be flooded with media for ultrasound cleaning and vacuum drying.  The most suitable drying process or filtration method can be selected to meet the requirements of the various parts and their desired final condition.
Loading & unloading is available as a manual or automated process.  All process media present in the plant are filtered for recycling and remain within the circuit.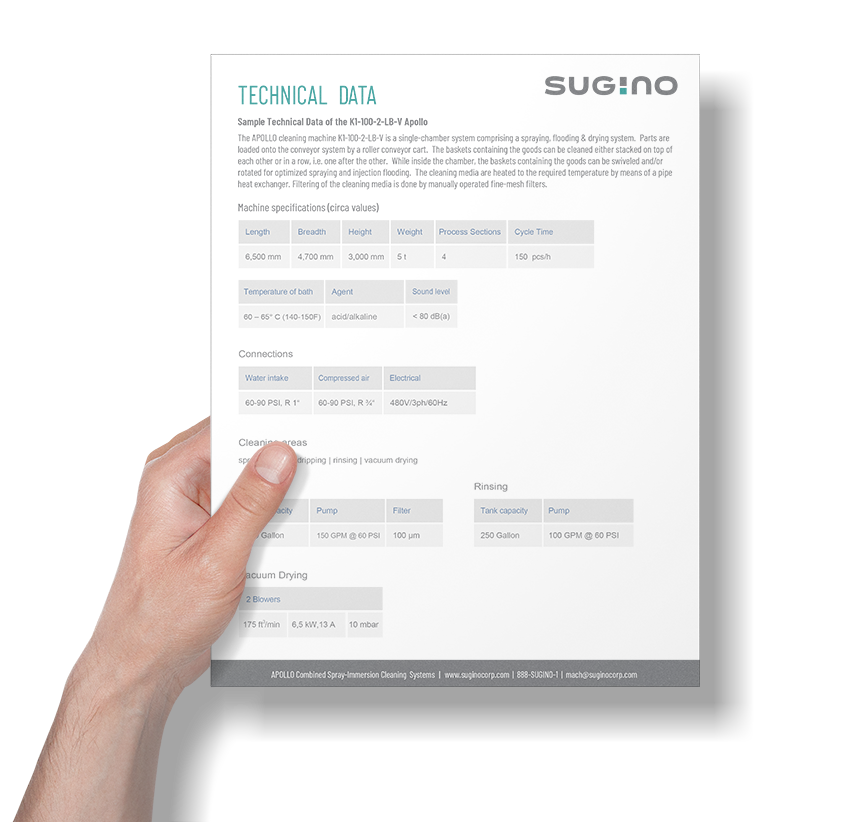 ---
Get more information about the Z-Series APOLLO Combined Spray-Immersion Cleaning Systems.
Download the technical data sheet.