Dry Burst DB-100S: Twin Impeller Counter Current for Small Scale Production Dry-type Milling Equipment
Compact dry-type milling equipment with excellent maintainability!
The "Dry Burst DB-100S" is a space-saving dry-type milling device that supports continuous production of low-contamination powder with a particle diameter of less than 10 µm. The powder is produced by colliding the raw material particles with one another using the air flow generated by two rotating impellers. Compared with jet mills, the particle diameter can be better adjusted without over-pulverization. Furthermore, the running costs are lower since the unit's power consumption is low.
Processing capacity
~4 kg/hr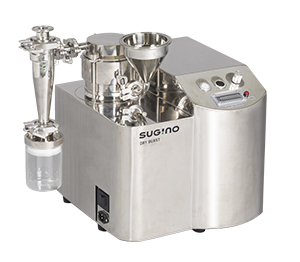 What is Dry Burst?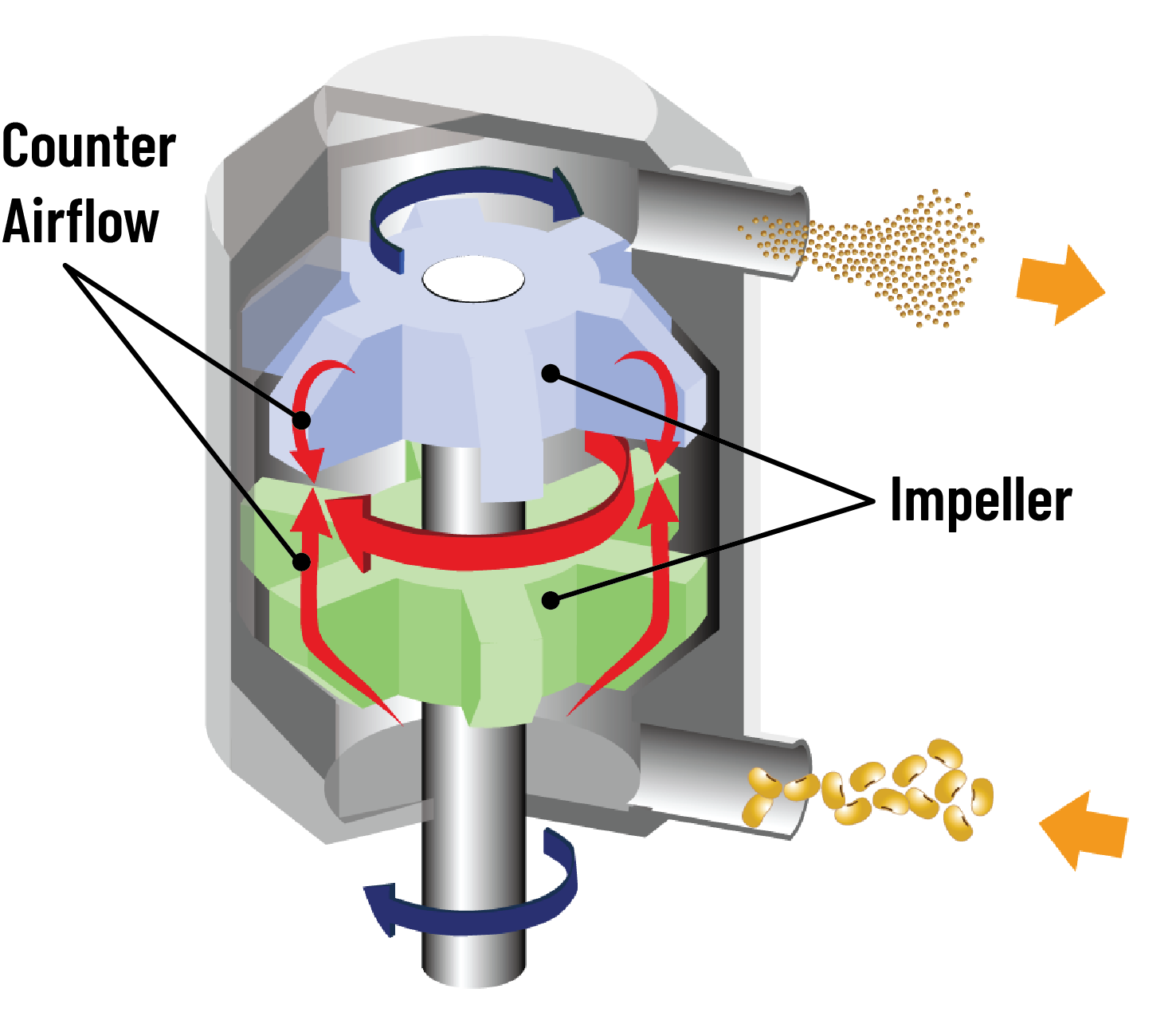 Pulverizing material by collision force or high shear force utilizing airflow

Get fine particles with minimal contamination.
Features
High pulverization capability
The unit's counter air flow enables micron-order pulverization, while also producing a sharp particle size distribution.
The unit comes with a standard water jacket and an air classification that helps to minimize the thermal effect.
The pulverization compartment can be opened without the use of any tools, making access easy during maintenance work.
The main body of the unit is compact with a width of 535 mm, depth of 410 mm, and height of 480mm.
The unit makes use of our proven high-precision mechatronics and know-how in atomization technology.
Inorganic materials (electronic parts materials, etc.) Organic materials (pharmaceutical raw materials, food, and biomass) Wet materials, etc.
Superior Cleaning and Maintainability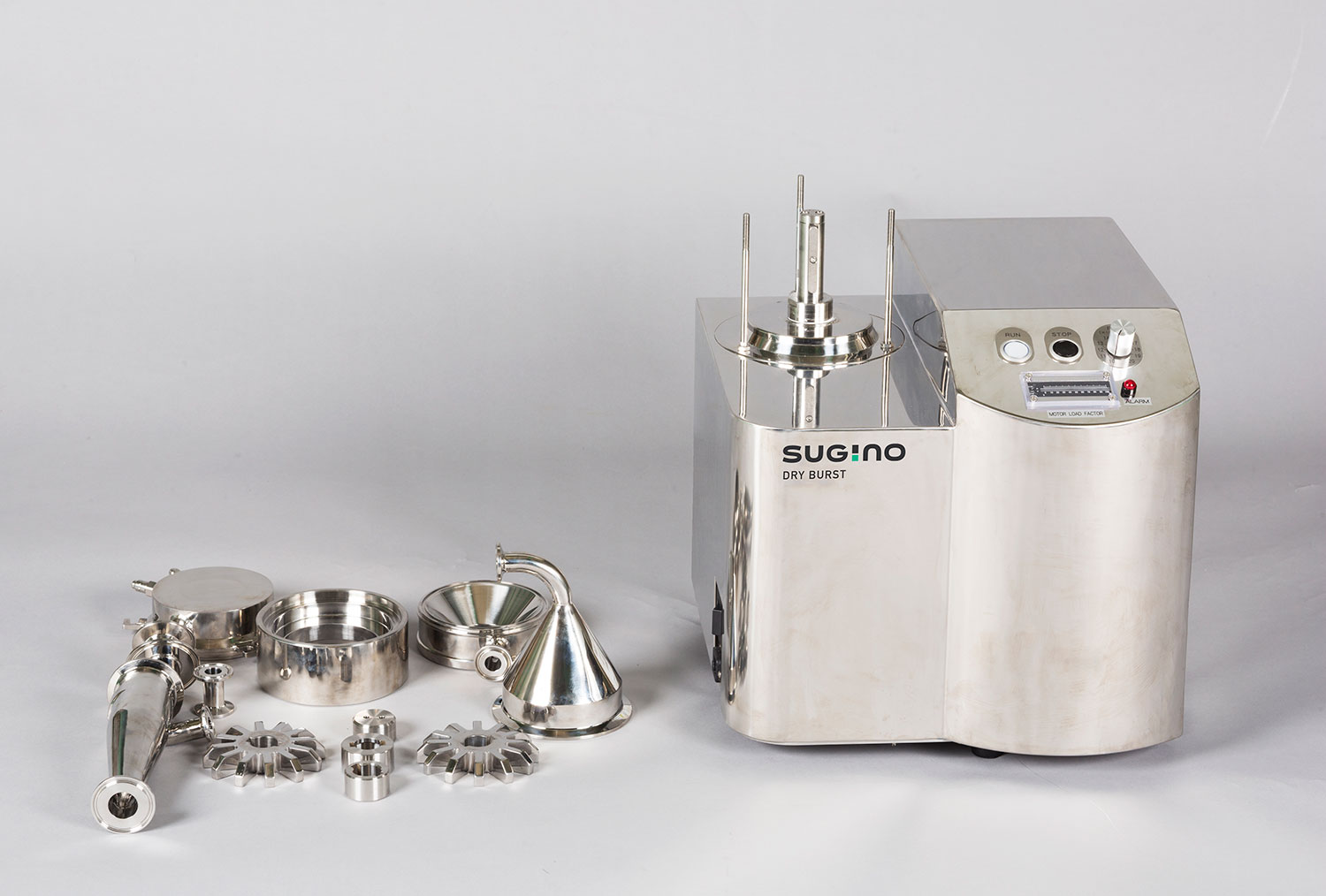 Pulverization Mechanism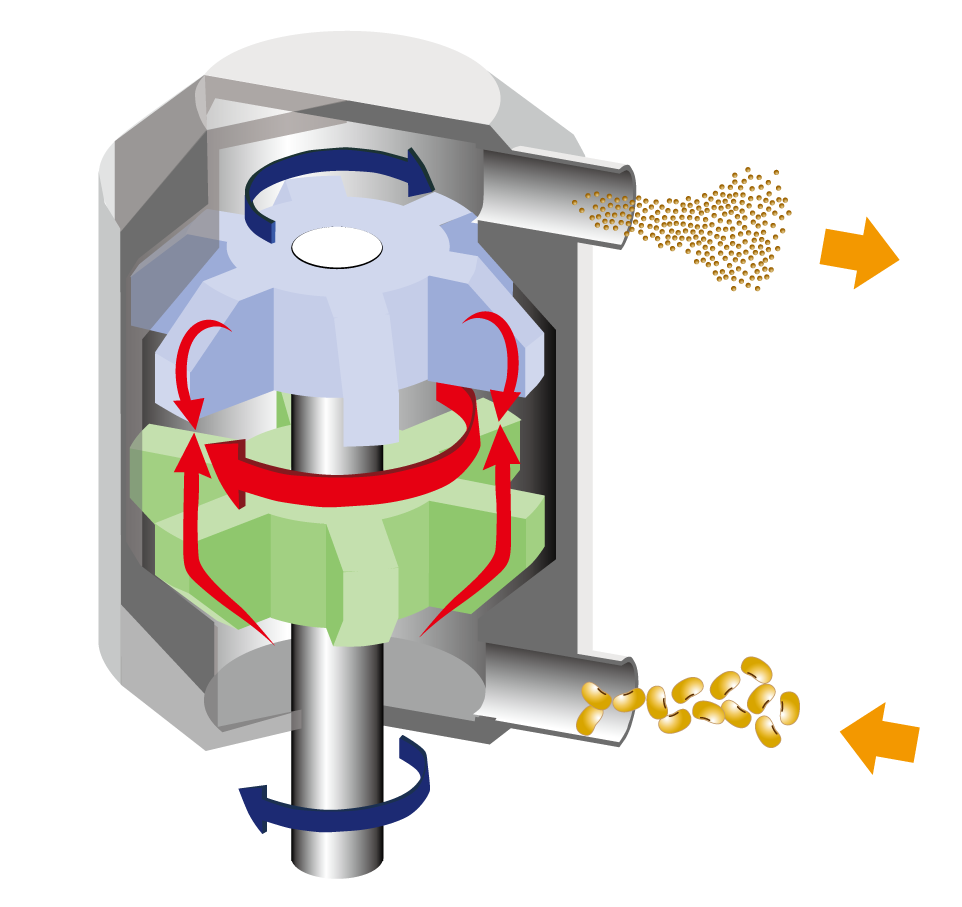 If you'd like to discuss your specific application or needs, you can get expert help from a Dry Burst product specialist.
Specifications
| | | | | |
| --- | --- | --- | --- | --- |
| Max. rotation speed | | rev/min | 20000 | |
| Processing capacity | | kg/hr | ~4 (differs depending on materials and particle size) | |
| Main Body | Dimensions (W × D × H) | mm | 535 × 410 × 480 | |
| | Weight | kg | 50 | |
| Power Supply | | - | Single phase 230 V  2.2 kVA | |
Pulverization Data