JCC 503 Robo
Highly Efficient CNC Robotic-Hand Type Washing Machine
---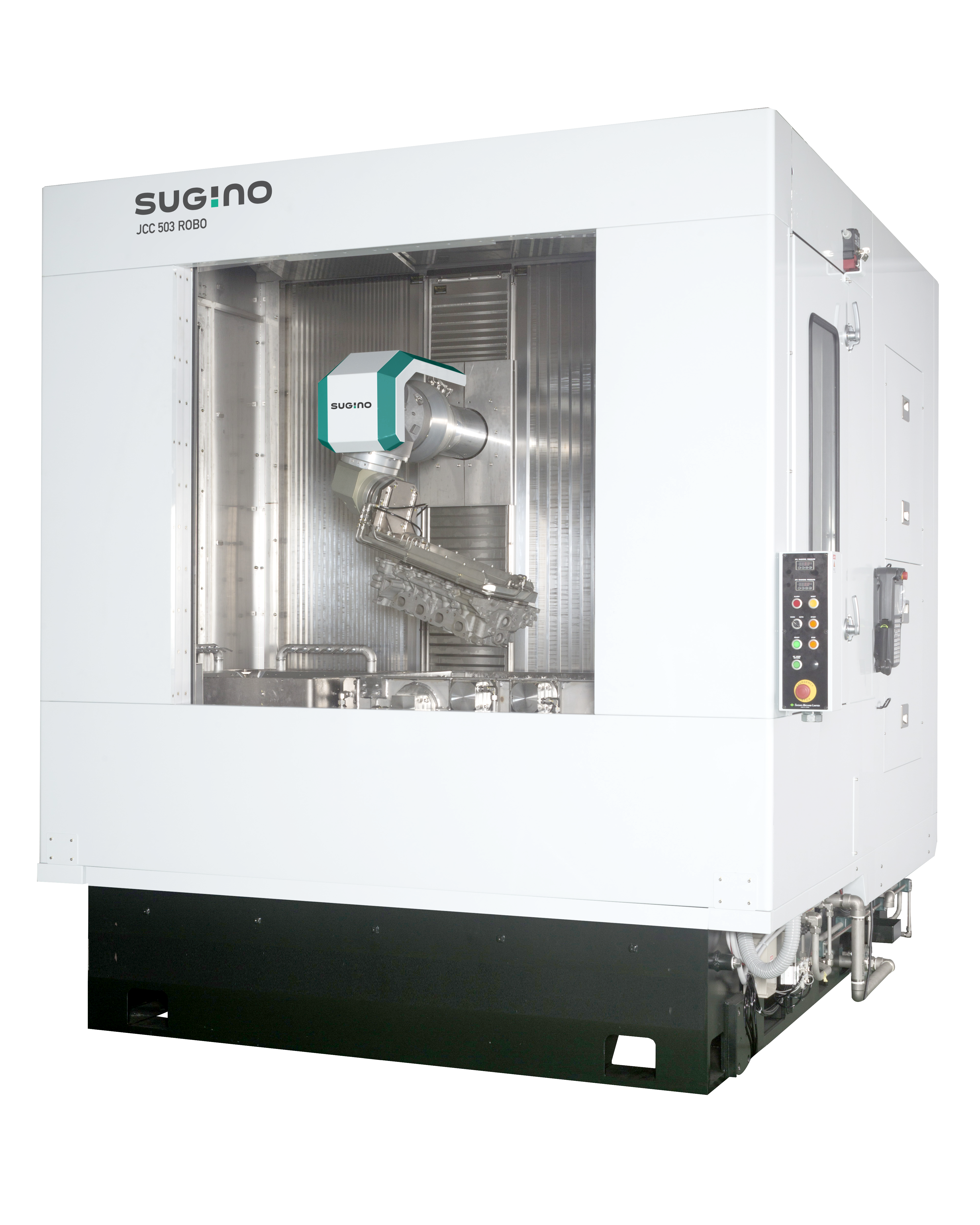 A highly efficient and precise washing machine that is capable of transferring, washing, and drying — all within a single machine. Featuring highly rigid robot end-of-arm tooling, it achieves shorter cycle times within a smaller footprint. With longer stroke lengths and multiple nozzles to choose from, the JCC 503 Robo is another powerful option within our JCC product line.
The JCC Robo offers 5-axis CNC, all new articulation and adjustable flow rate and water pressure to optimize washing conditions. This self-loading washer picks up a part, systematically washes it in a part submersing tank, rinses it with nozzles jetting water from four directions, air blows the part with compressed air or high velocity blower and sets the part down at the end of the cycle.
Flexible and Versatile Washing
JCC 503 Robo increases the overall efficiency as a result of a larger washing area, more nozzles, and increased stroke. A single JCC 503 Robo unit performs both submerged and open-air washing, allowing the removal of debris that is hidden and trapped within complex shaped parts. This machine enables precision washing of various workpieces without requiring separate pieces of equipment.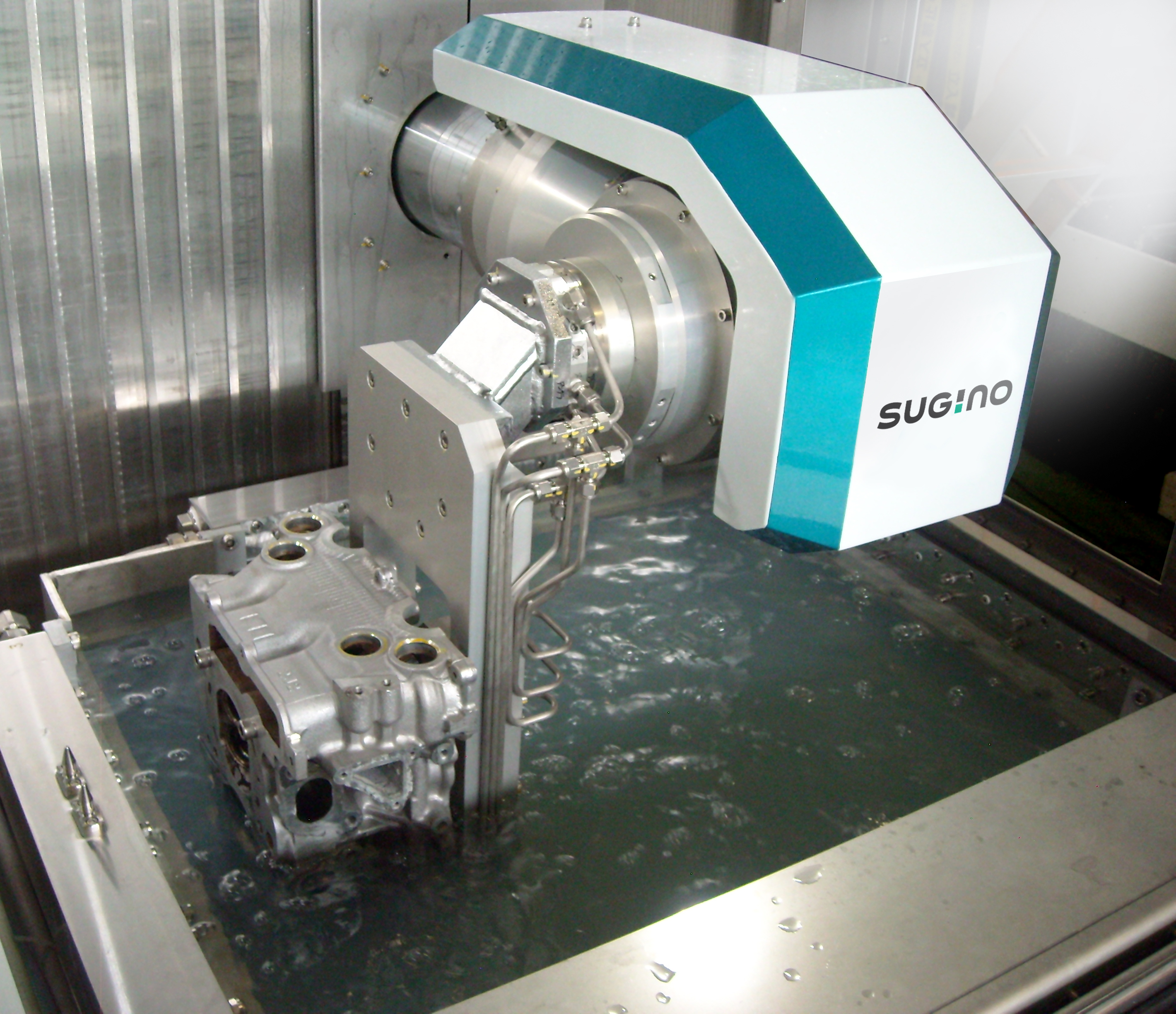 CNC Robot-Hand Washing
Patent Pending
Get high rigidity and precision with three orthogonal and two articulated shafts. You can automatically switch robot hands, allowing adjustment to multi-product mixed production lines. This makes the JCC 503 Robo a huge asset for flexible production.
Compact Machine with No Need for Transfer Equipment
JCC 503 Robo is a cell-type machine with a built-in robotic hand used to transfer the workpiece. This makes it easy to install or relocate the machine. It is smaller than the previous model with an external transfer device combined, so you can easily add the machine to an existing production line.
The highly rigid robot hand automatically moves the workpiece from the transfer position to the washing position, reducing cycle times significantly, compared to the previous model.
Comparison of Washing Time

Note: This is an example where a cylinder head was washed.
Actual washing times will vary depending on the shape of the workpiece. Please contact us for detailed information.
Let us help you find the right solution for your application or production needs.
---
---
Engine parts such as cylinder heads, blocks and transmission parts like cases and housings.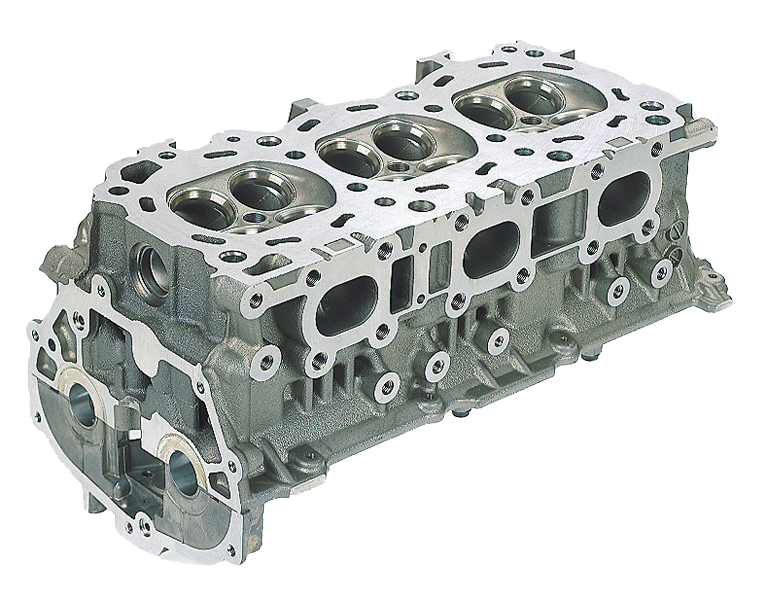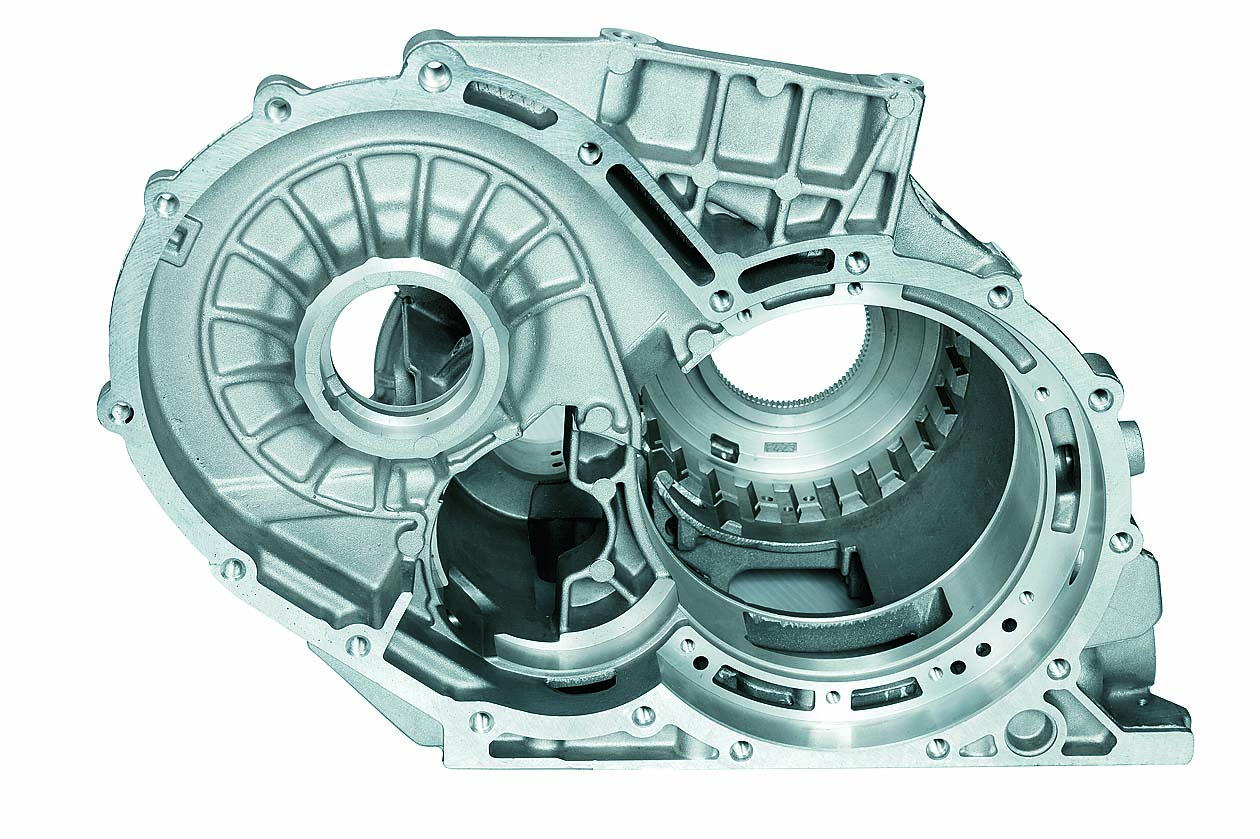 ---
Engine parts such as cylinder heads, blocks and transmission parts like cases and housings.