JCC 603 Robo
Variable Ultra-High Pressure CNC Robotic-Hand Type Washing Machine
---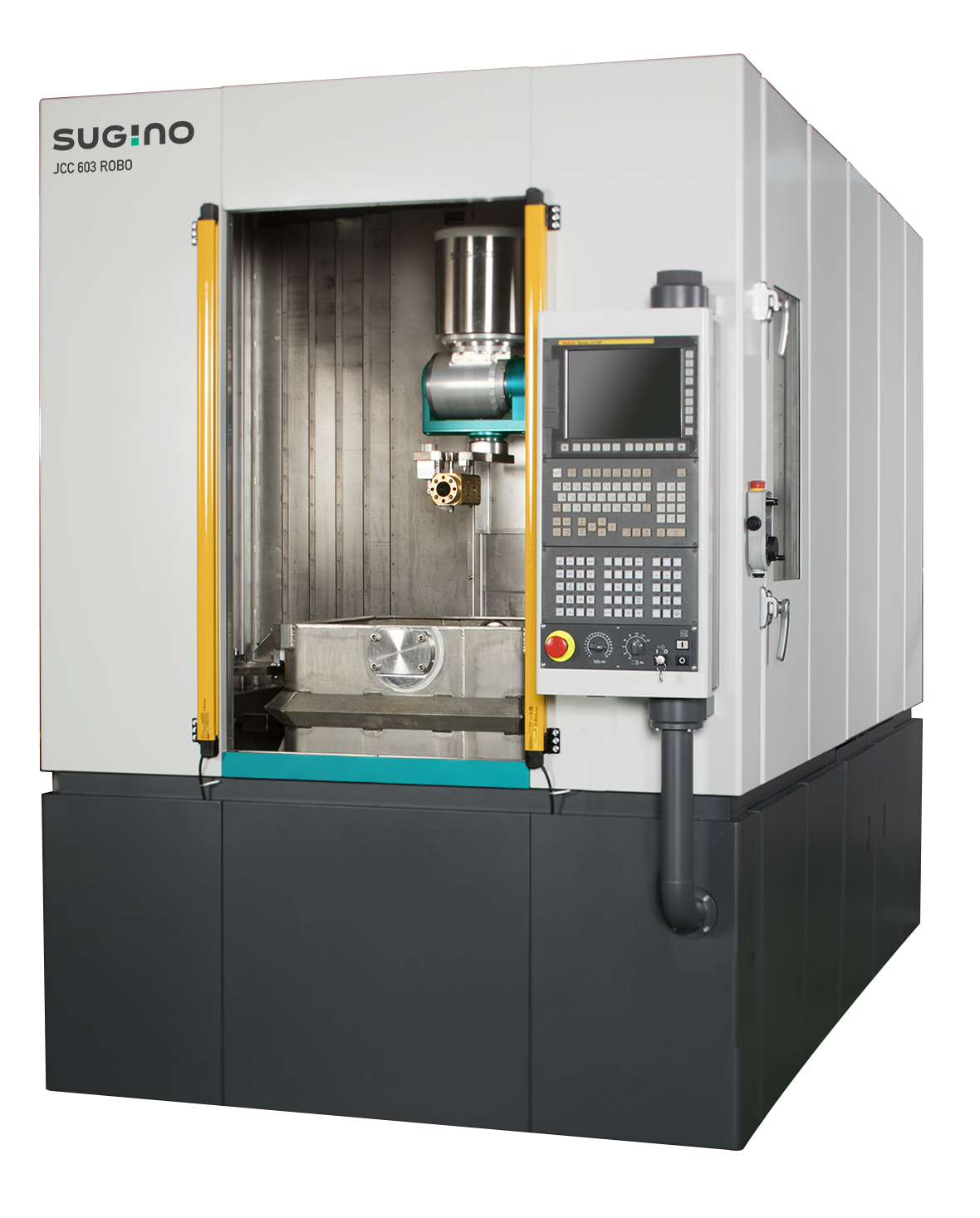 One Multi-tasking Machine
A highly efficient and precise washing machine that is capable of transferring, washing, and drying — all within a single machine. The use of a highly rigid robotic hand helps to reduce cycle time and decrease installation space. The world's first MAX 245 MPa ultrahigh-pressure water jet enables deburring of steel materials that had previously been difficult to
clean up.
Deburring with up to 245 MPa (35,500 PSI) High Pressure Water Jet
Mach 2 water jet cleans and deburrs with unparalleled precision.
Newly Developed Drive Shaft Patent Pending
The use of a new 2-axes joint developed to make targeting small workpieces easier, combined with XYZ 3-axes high-speed and high positioning accuracy, allows flexible and efficient hole and edge targeting.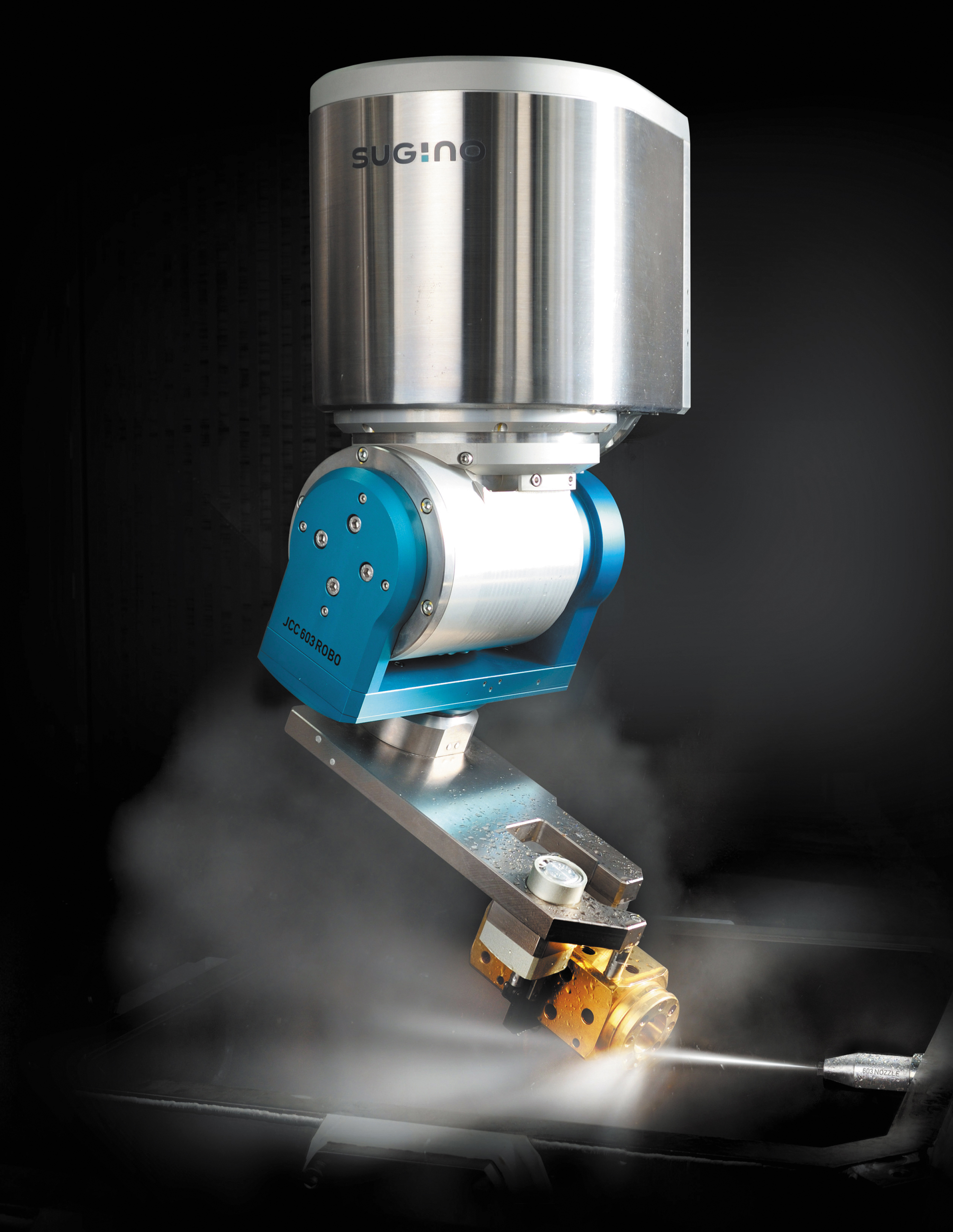 Built-In Robotic Hand Changer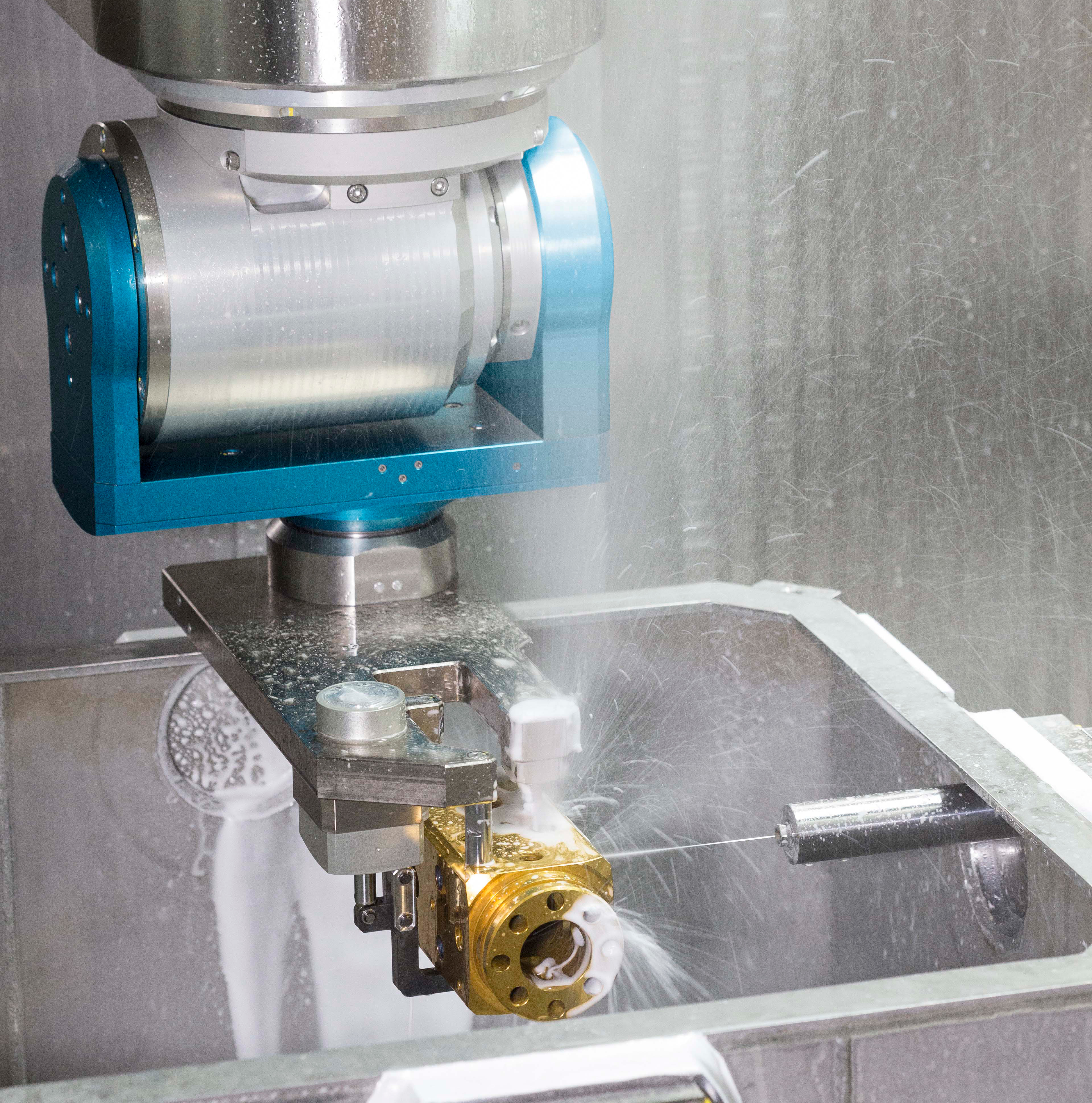 Deburring around cross-holes in cast iron and stainless steel parts, removal of tough edge burrs due to milling, and removal of oxidation scale after hardening.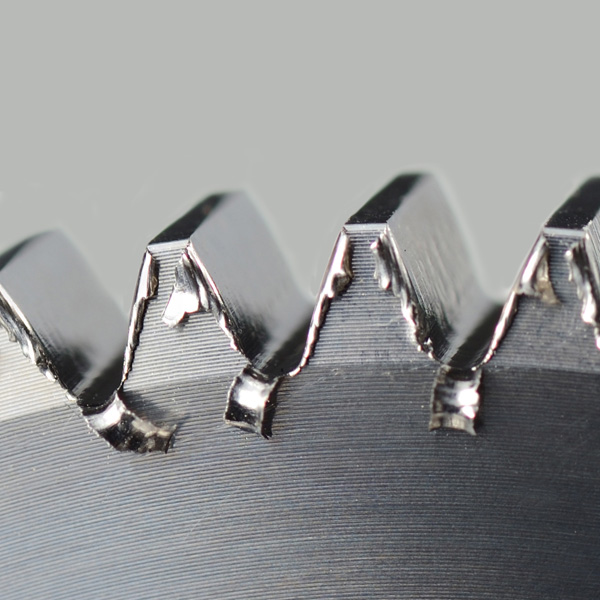 After Deburring at 50 MPa (7,250 PSI)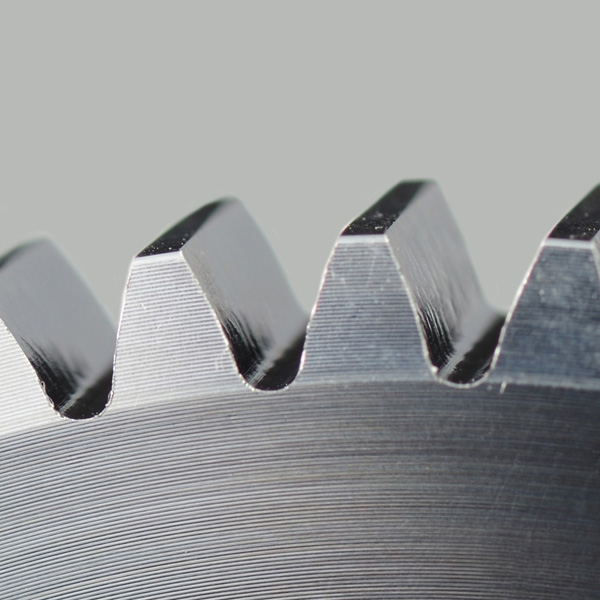 After Deburring at 120 MPa (17,400 PSI)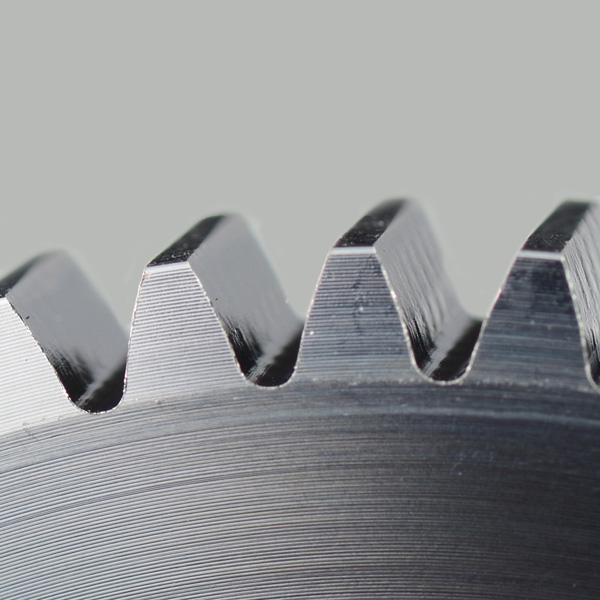 After Deburring at 245 MPa (35,500 PSI)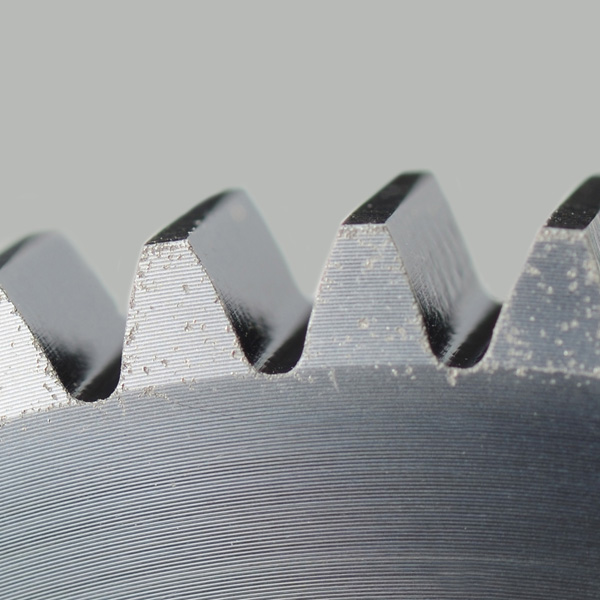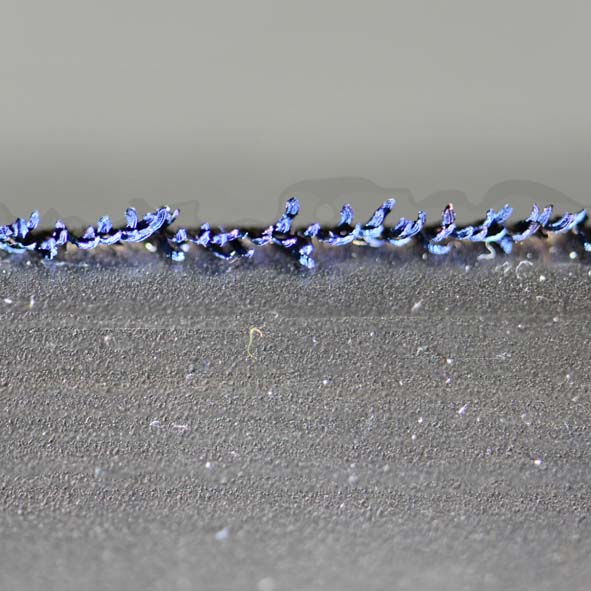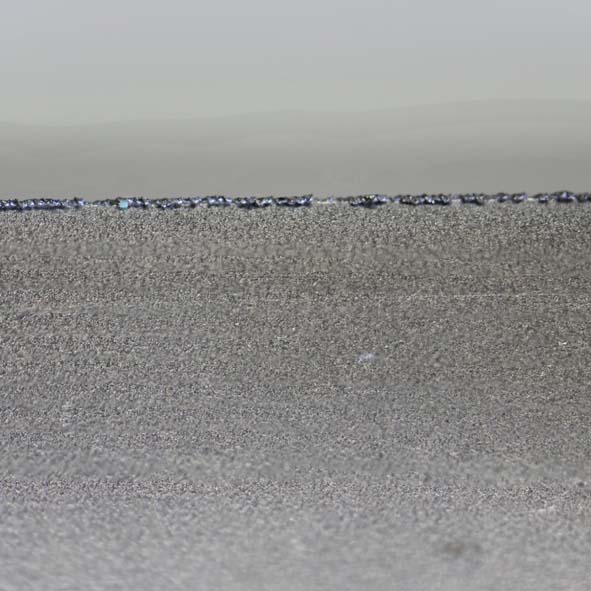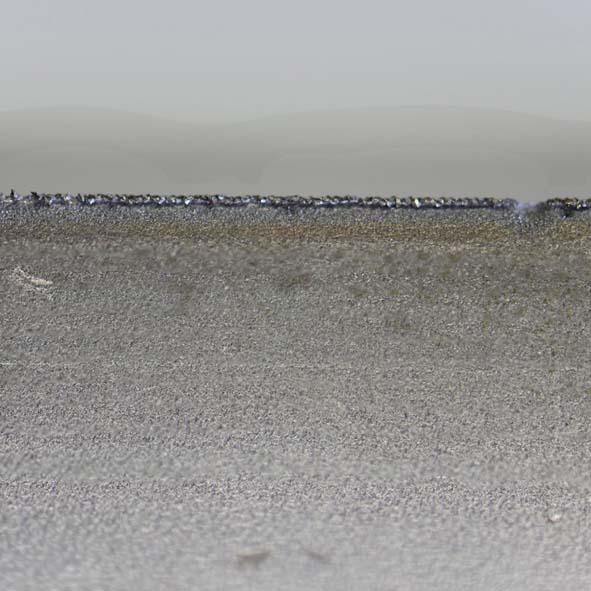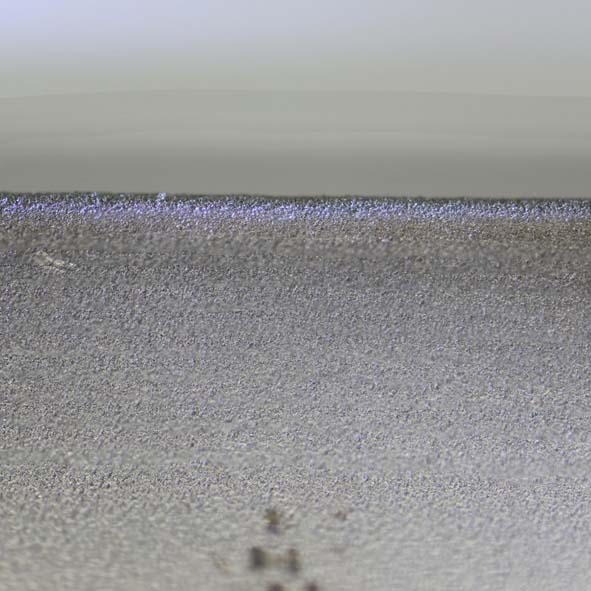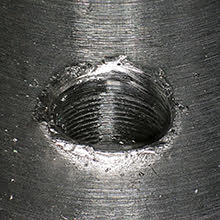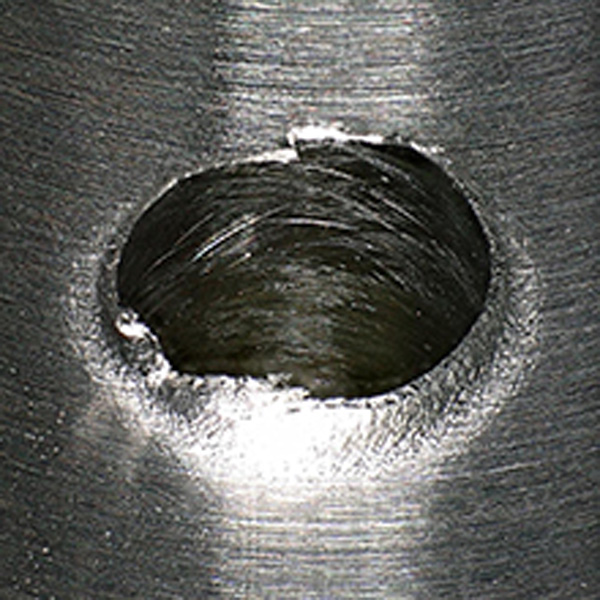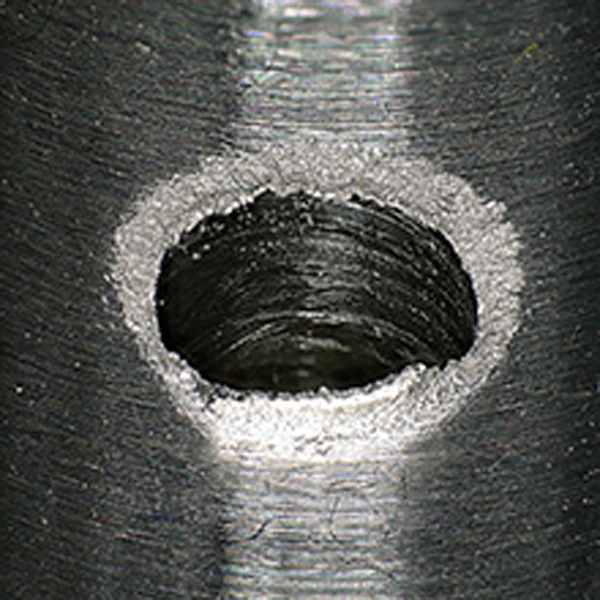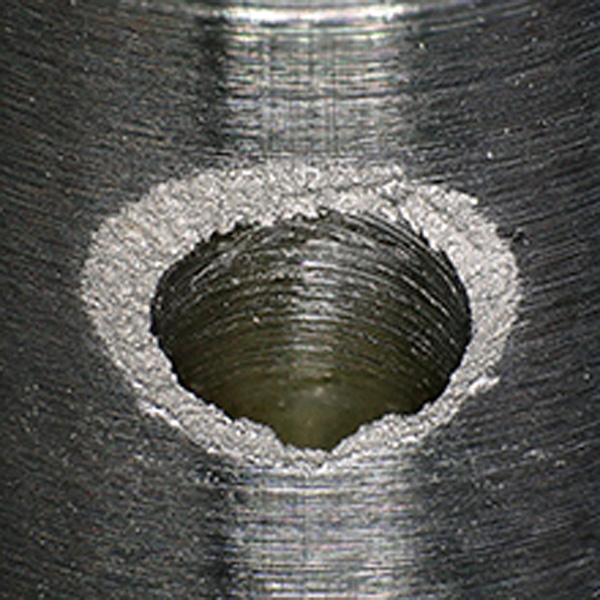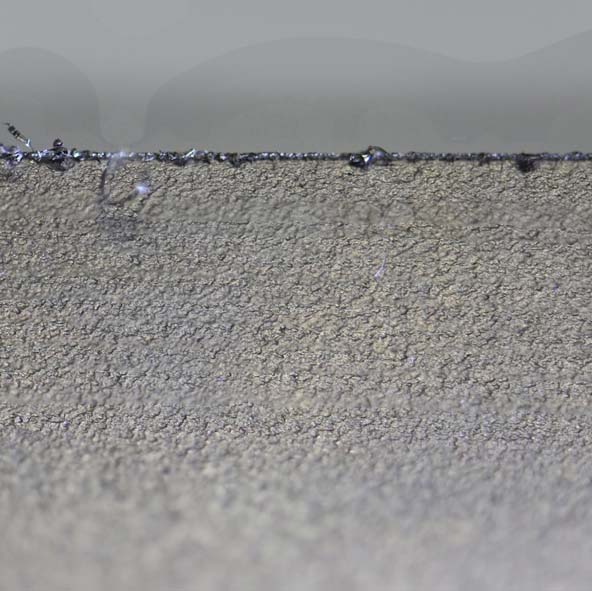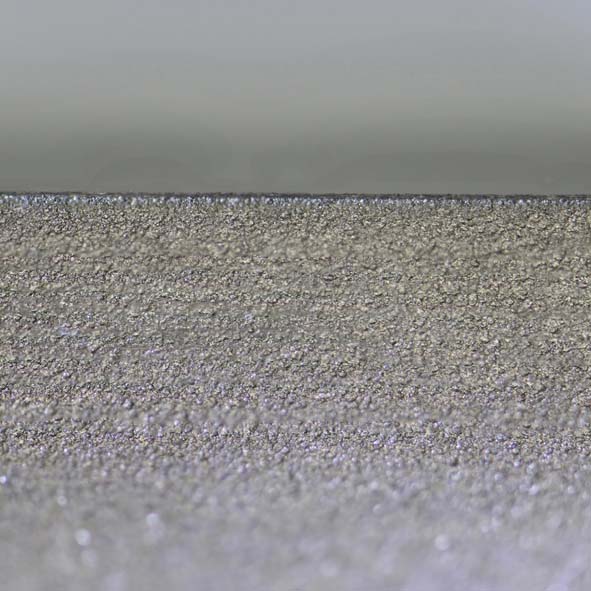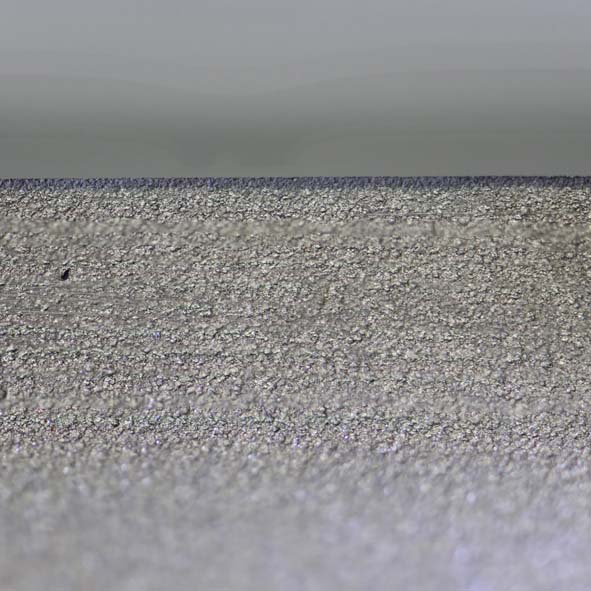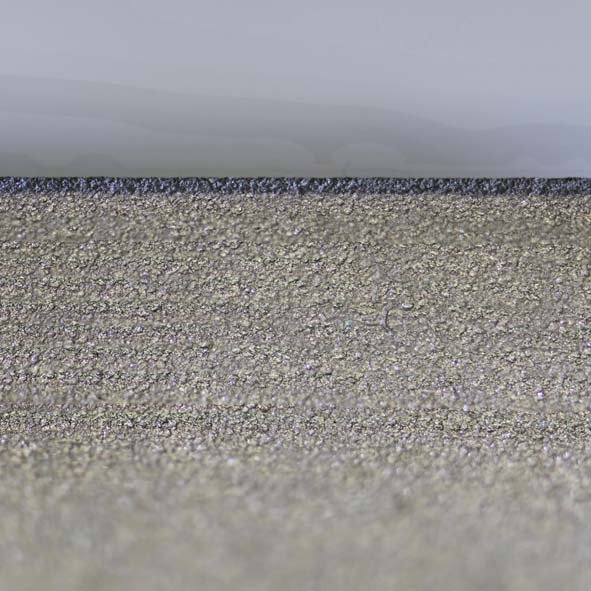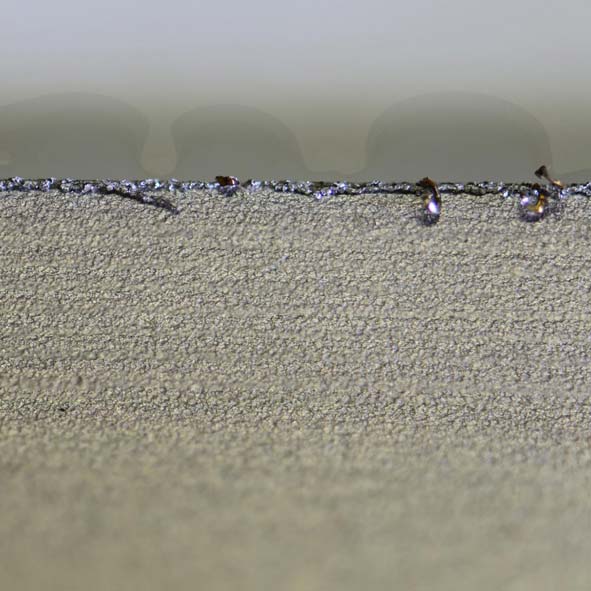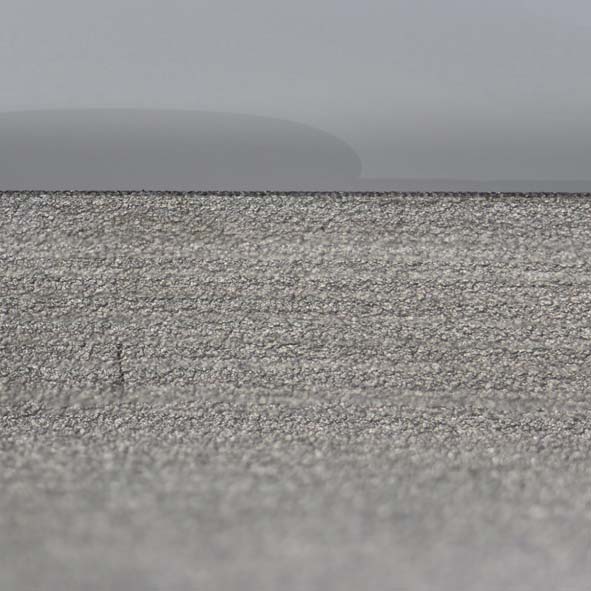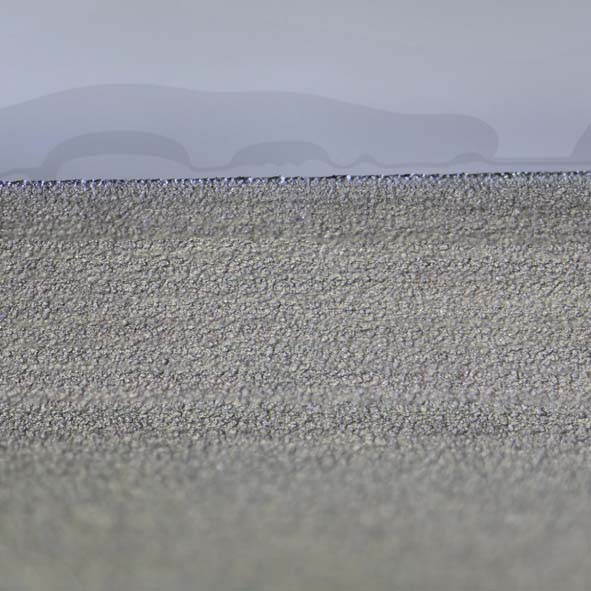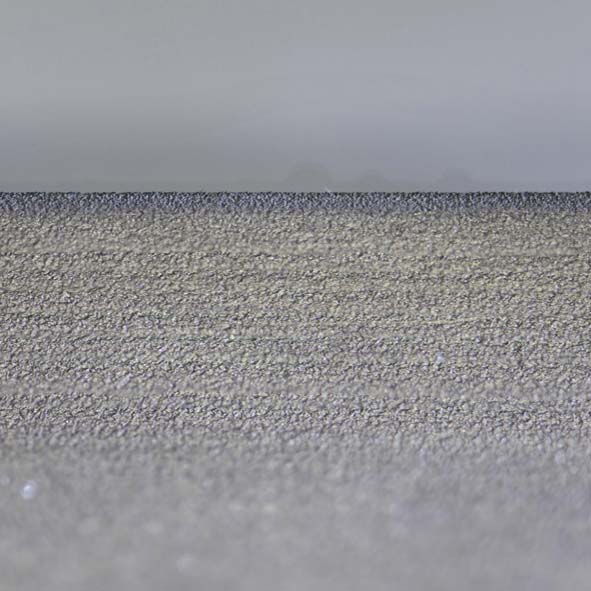 Let us help you find the right solution for your application or production needs.
---
See the 603 Robo in Action
---
Assembly components such as common rail, brakes, engine and transmission components,
hydraulic manifold, and other parts that require precision deburring.
Consolidated Machining
---
A single machine covers applications that previously required separate processes and machines for deburring and washing. This helps to reduce machining problems.

Ultrahigh-pressure Washing Specifications
MAX 245 MPa x 4 L/min
Rinse Washing Specifications
0.8 MPa x 100 L/min
Shaft Configuration (Stroke)
X-axis 650 Y-axis 500 Z-axis 500 mm A-axis ±90° C-axis 360°
Positioning Accuracy
0.08 mm
Machine Dimensions
W 1,600 x L 2,660 x H 2,250 mm
Tank Station Dimensions
W 1,600 x L 2,800 x H 2,250 mm
Control Type
3 direct axes + 2-axes joint CNC control
Waterproof Specifications
Fully-waterproof (electronic components completely separated

 


from environment with water spray)