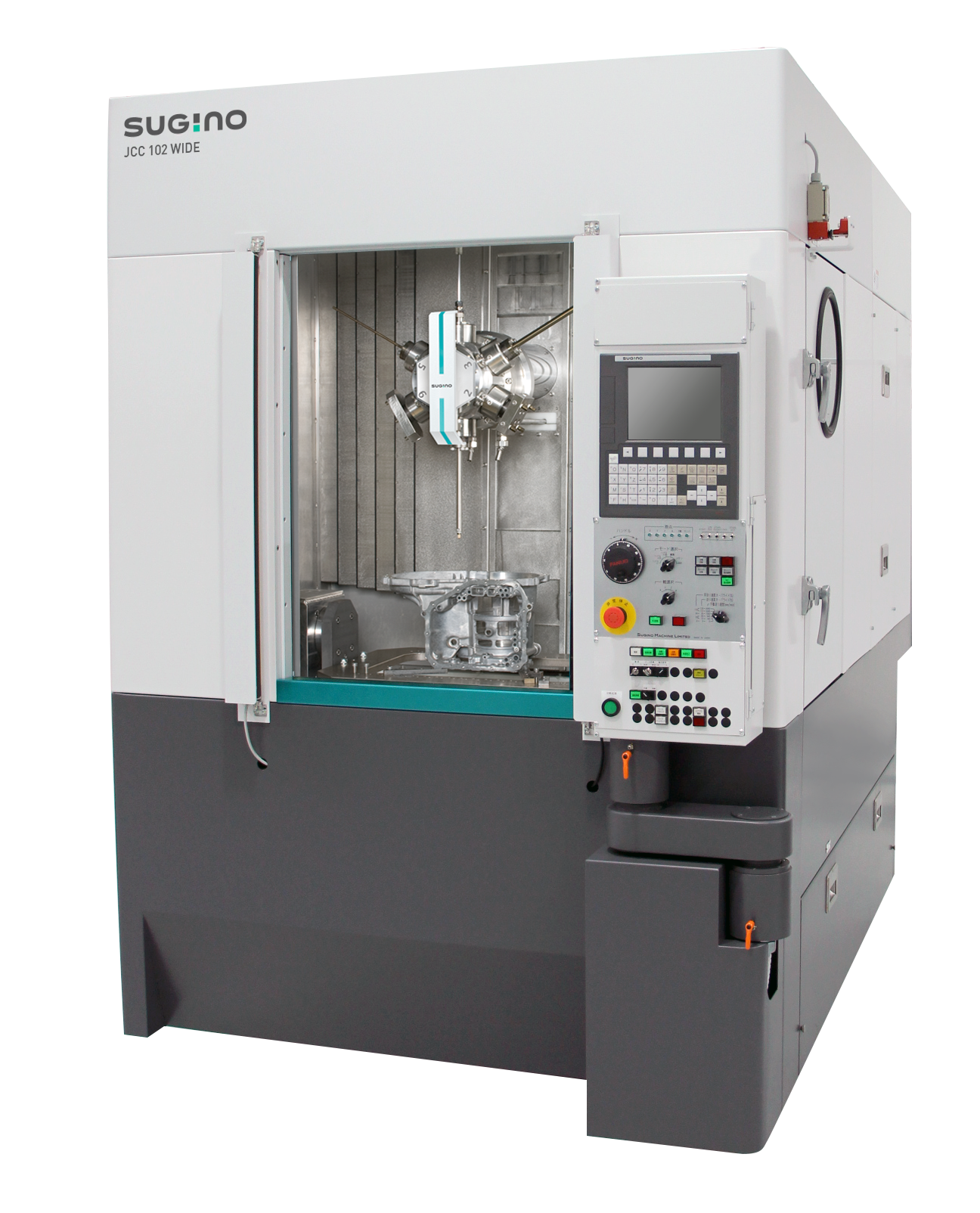 The JCC™ Wide is an open-air, high pressure deburring and washing machine capable of removing residual chips and burrs inside a workpiece by jetting high pressure water at 50 MPa (max.)
Washing Features - Deburring and Chip Removal
Maximum workpiece dimensions: 600 × 450 × H450 mm
The workpiece dimensions are approximate.
High Accuracy Targeted Washing
With CNC control, 0.08 mm positioning accuracy contributes to highly efficient deburring and washing.
Total Removal of Any Chips and Burrs
Can handle various workpieces — we offer a variety of [envira-link id="1213"] washing nozzle attachments [/envira-link] such as L type nozzle and twin nozzle, and deburring tools.
Range of Automation Options
Best modular type washing machine suitable for gantry loader, conveyer, and robot transfer.
Flexible Options
We offer options for work tables, pump stations, and filtration.
Wider Washing Area
Same machine width as the conventional JCC model at 1,500 mm, yet provides X-axis stroke of 650 mm.
Want more information? Talk to us about your specs.
Request a call or email.
---
[envira-gallery id="1257"]
Click to See Transfer Systems
[envira-gallery id="1268"]
---
Click to See Pump Station & Filtration Systems
[envira-gallery id="1245"]