Video content for the Star Burst wet jet milling system.
Explore use case examples and applications for Star Burst. Don't see the specific material you want to learn more about? Talk to us for more details.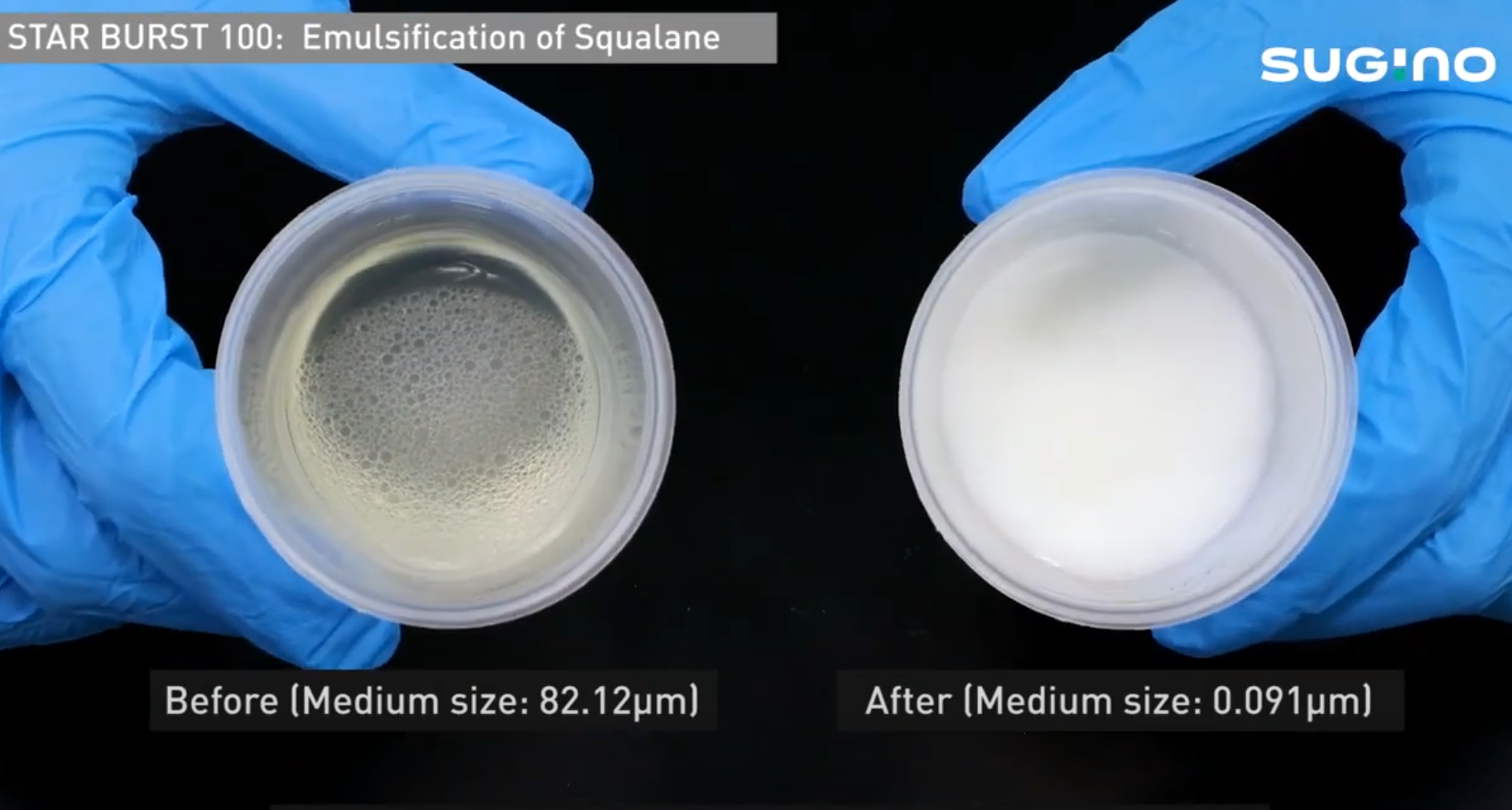 Squalane
Processing squalane for better skin penetration for cosmetic and skin care applications.
Before and after processing Silicon Dioxide (fumed Silica) for better coloring and tinting properties or use as an abrasive.
---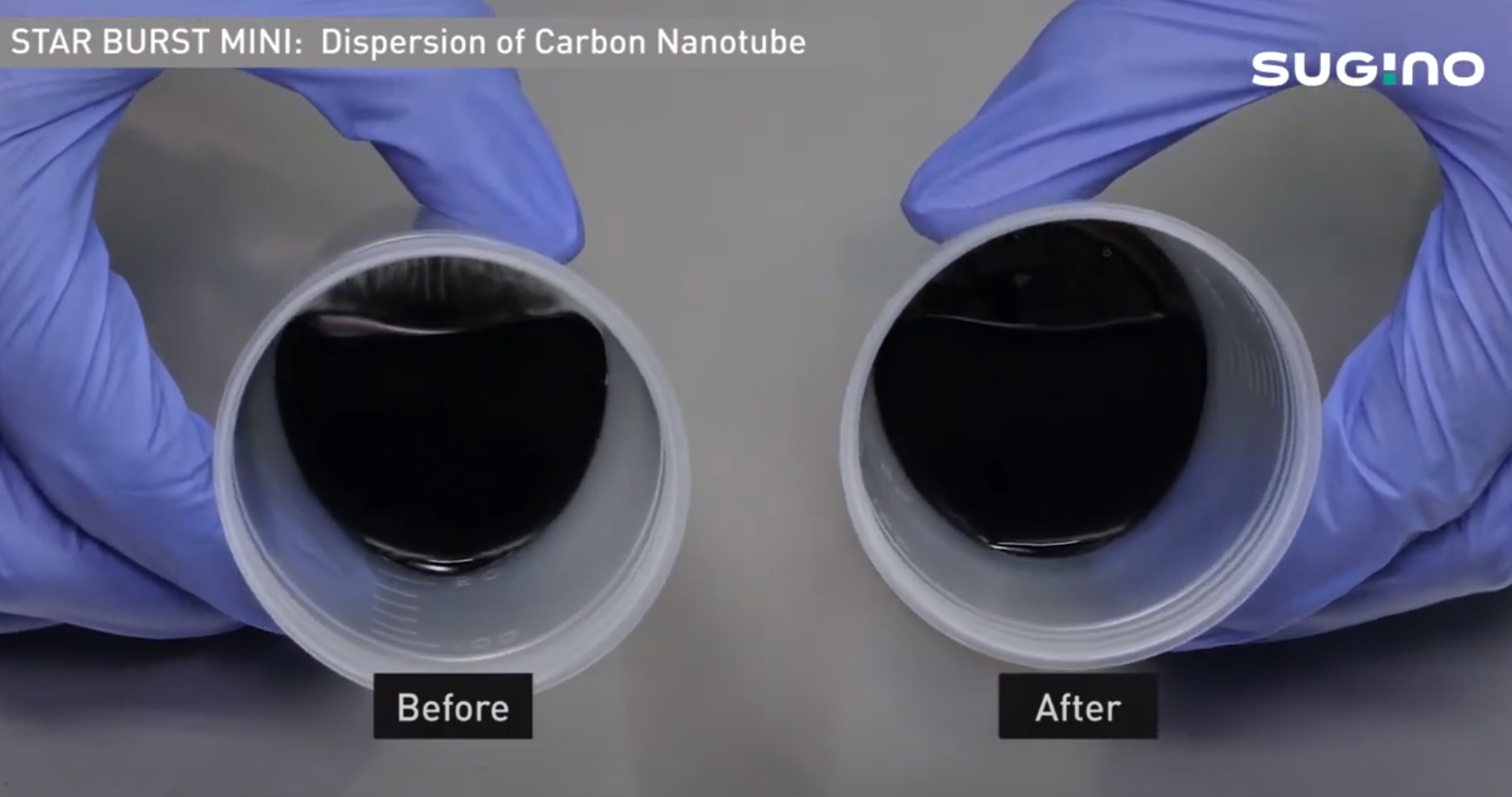 Carbon nanotubes can be used a conductive additive in batteries and for conductive coatings. Here we see raw materials processed for better surface conductivity by exfoliation.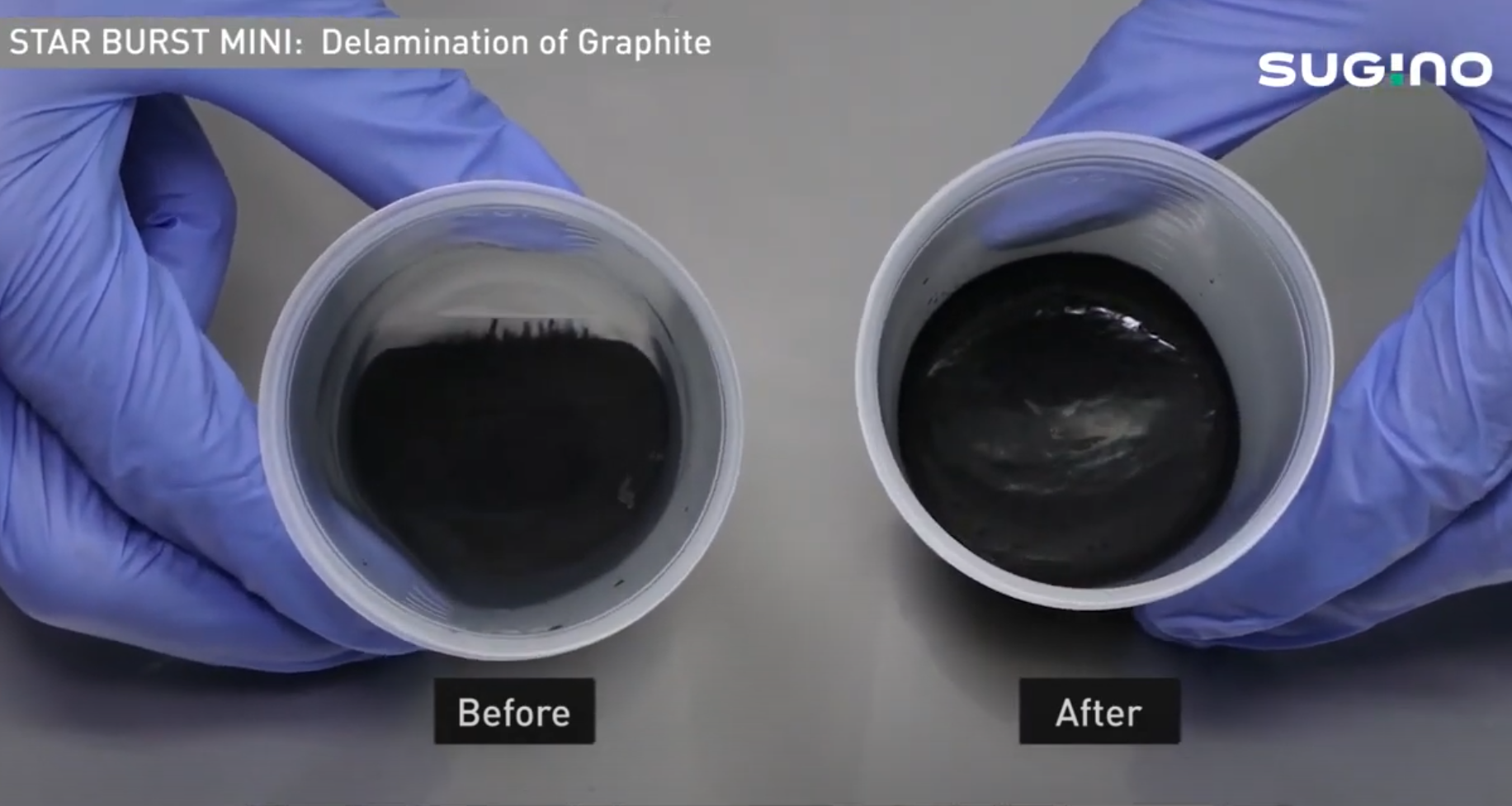 Watch as raw graphite materials are processed through the Star Burst. It delaminates the layered material for better conductivity, increasing graphite's surface area.
Testing gets you the answers you need about your materials and process.
We offer a robust testing process located in our Chicago lab, where we can help you determine if Star Burst is a good match for your research, process, materials, or goals. Talk to us today about testing.
You can request a call or email at your convenience.