When considering your production processes and the parts you are working with, you're likely going to consider each aspect of the systems you're reviewing carefully. There's not only the technology inside the "box" but the accessory components and options that take a system from basic, to finely-tuned to your needs. It can also affect your process downstream.
Get Familiar with Fixtures
Custom designed fixtures and add-ons can optimize the efficiency of a CNC high-pressure deburring and cleaning process, leading to better results for your parts. These can be designed with manual clamps, dowel locators, and/or pneumatics and are typically less costly than machining fixtures which can require expensive hydraulic-force clamping. Part identifiers and part locators can be added as well to know the right parts are in place and ready to be worked on.
Automation for Efficiency
Automation can be added to eliminate manual part handling and add to the efficiency of the process, including: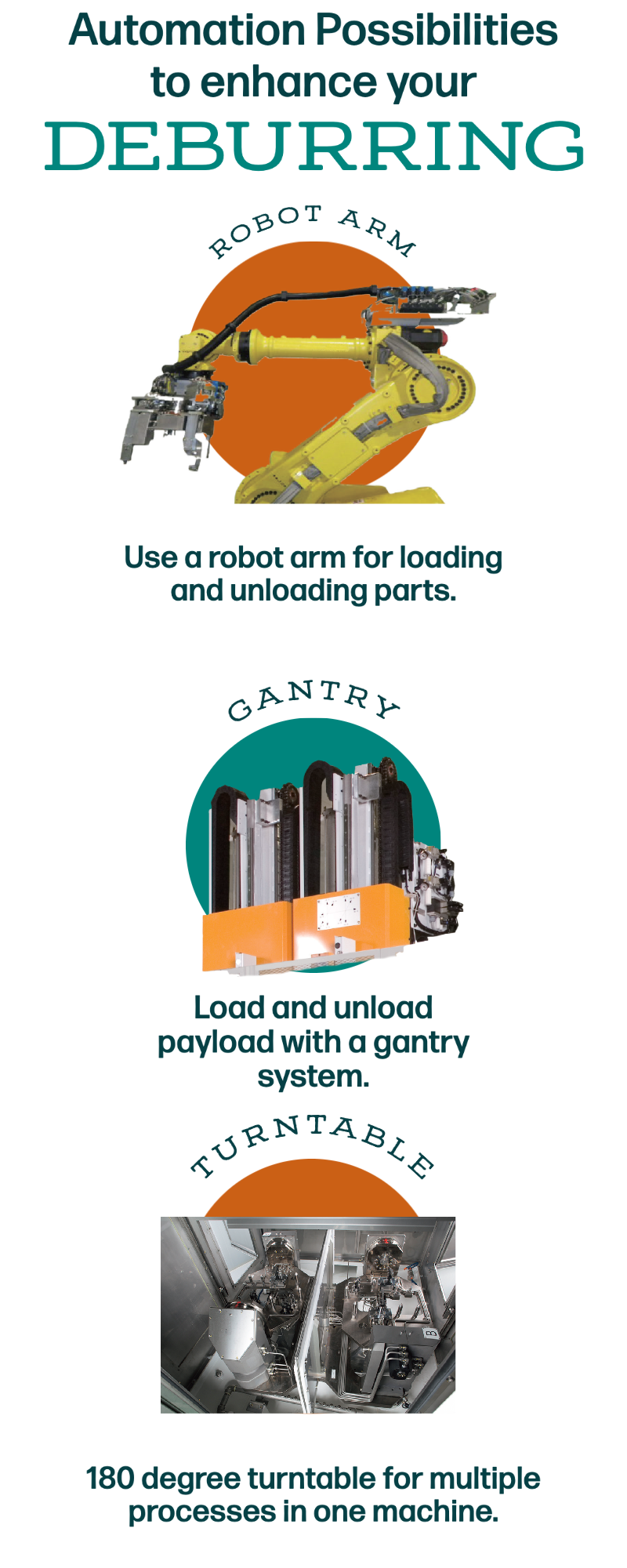 Turn-tables
Robotics for loading and unloading parts
Pallet slides to manually move parts in and out of the machine
Conveyors and gantries
Filtration Optimization
In addition to automation, there are multitudes of filtration options to handle tough environments. Canister/bag filters, paper-bed filters, cyclonic filters, chip-handling, and magnetic separators can be used to confine the debris being removed.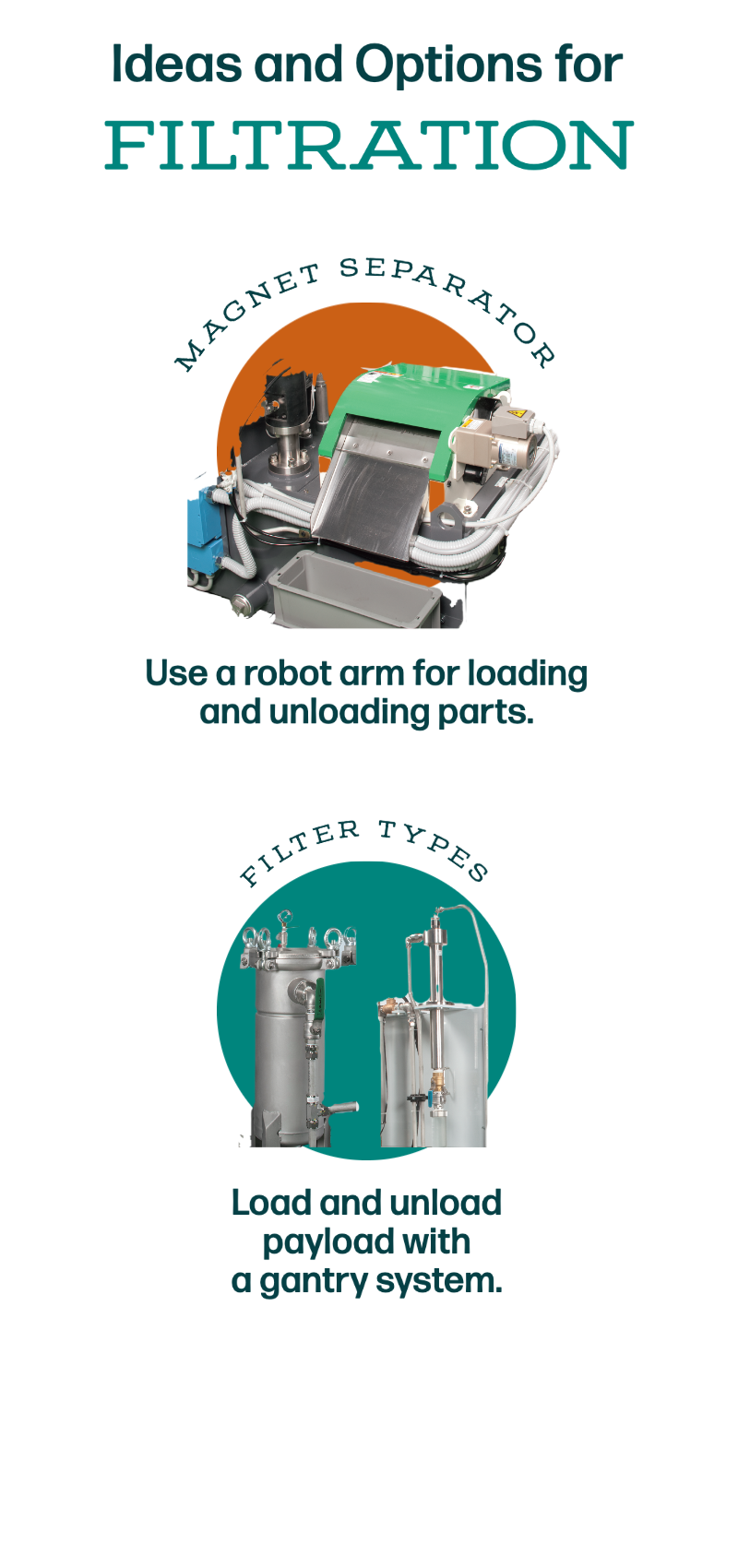 And more…
Couple all of the above with even more possibilities including tramp oil separators, mist collectors, and vacuum dryers and you can develop a complete, turn-key solution for cleaning and deburring.
---
Missed last week's 15 Benefits of CNC Deburring? Catch up here.
---
Each week we share information to help you learn, find solutions, and stay in the loop about what's possible with high-pressure waterjet deburring and parts cleaning.  Don't miss out, follow along!